Civil Rights Act Leads to First Environmental Probe Since 1964 Enactment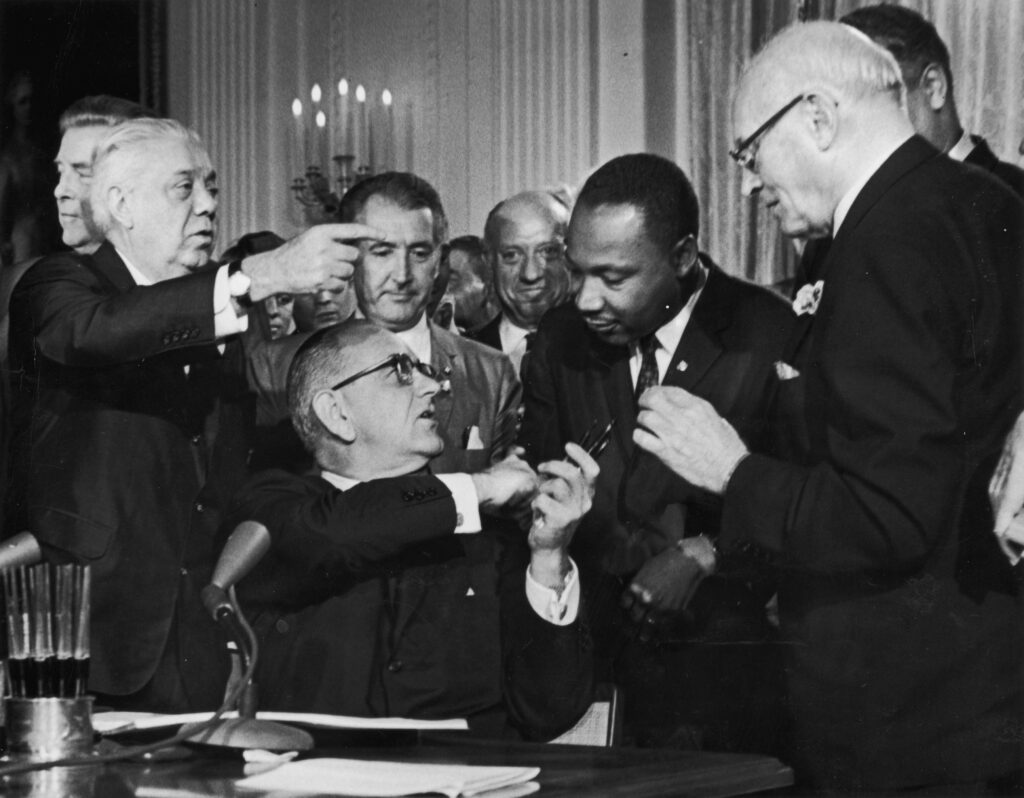 For the first time since it was enacted in 1964, Title VI of the Civil Rights Act is being used as the basis for an environmental investigation. Title VI prohibits discrimination "on the basis of race, color, or national origin in any program or activity that receives Federal funds or other Federal financial assistance." Typically, investigations spurred by the 1964 Act include subsidized housing or public education complaints, but rarely does this extend to environmental issues.
However, the Department of Justice has opened an investigation into the Alabama Department of Public Health and Lowndes County Health Department over claims that wastewater systems in Alabama discriminate against Black residents.
"Sanitation is a basic human need, and no one in the United States should be exposed to risk of illness and other serious harm because of inadequate access to safe and effective sewage management," said Assistant Attorney General Kristen Clarke for the Justice Department's Civil Rights Division. "State and local health officials are obligated, under federal civil rights laws, to protect the health and safety of all their residents. We will conduct a fair and thorough investigation of these environmental justice concerns and their impact on the health, life, and safety of people across Lowndes County, Alabama."
While this probe is a departure from the typical Title VI investigation, it is well-within the jurisdiction of the DOJ. Evidence suggests that wastewater disposal and infectious disease policies in the area may have cause Black residents to "disproportionately and unjustifiably bear the risk of adverse health effects associated with inadequate wastewater treatment, such as hookworm infections."
Residents of Lowndes County have a median income of roughly $30,000, and many live in rural areas without access to public sewer systems. When residents can't afford the $70,000 price tag that comes with private sewage systems, some turn to straight-piping: the practice of using plastic pipes to move raw sewage out of houses, often leaving homes surrounded in untreated waste. Without sewage infrastructure residents are at a heightened risk of contracting life-threatening illnesses like hepatitis C and poverty-related tropical diseases often found in developing countries
Because the investigation is being brought under Title VI, it is now the burden of the Assistant Attorney General's team to show that Black residents faced undue hardship and greater health risks because of discrimination. Per the latest census, more than 72% of Lowndes County residents are Black. The question now is if the policies put in place that created disparate access to proper sanitation for Black residents are tantamount to discrimination.
While Assistant Attorney General Clarke has assured residents that the investigation will be "independent, comprehensive and fair," some Lowndes County locals may be justifiably skeptical of the outcome. A 2017 study found that hookworm, which had otherwise had not been detected in the US since the 1980s, was infecting in Lowndes residents. No action was taken to remedy the situation; that is, until now. And, if there is one bright spot so far, it looks like local health officials have agreed to participate in the probe.
"We have not made and will not make any legal conclusions until our investigation is complete," Assistant Attorney General Clarke said. "And will seek to work cooperatively with the state to establish solutions to any problems our investigation uncovers."
However, since county residents have highlighted sanitation issues in the region for years, the community may not have confidence that the investigation will proceed expediently or produce any meaningful results.